SHOWCASE Ospita: FRANCESCO GUASTI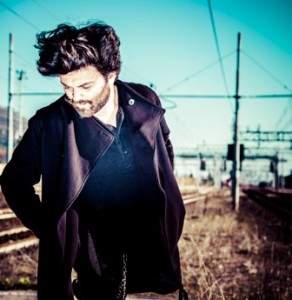 ULTIMO APPUNTAMENTO DELLA STAGIONE IN VERSIONE ANOMALA DI SHOWCASE
FRANCESCO GUASTI
CI PRESENTA TRACCIA PER TRACCIA PARALLELE IL SUO DISCO D'ESORDIO SOLISTA

"PIOVONO ROSE", il nuovo singolo di FRANCESCO GUASTI scritto da Piero Pelù nei giorni scorsi ha anticipato  "PARALLELE" (Produzione: T.e.g. Srl etichetta discografica di Piero Pelù / Distribuzione Artist First), il suo album d'esordio e in uscita il 28 aprile. 
L'EP nasce sotto la buona stella del rocker Piero PELU', che nella prima edizione del programma televisivo di Rai Due, THE VOICE OF ITALY, scopre il talento Francesco Guasti. Dotato di una voce con una timbrica unica, capace di emozionare e toccare le corde dell'anima.
Piero Pelù definisce Francesco Guasti  "il  Rod Stewart italiano".
"Parallele" è composto da 5 brani inediti ed una cover "La Favola di Adamo ed Eva" , registrati all'O-zone studio di Firenze e al Carillon Bit studio.