---
NEWS
Il legendario gioielliere The Great Frog, sinonimo di rock and roll sin dal 1972, si sta preparando a lanciare il primo dei quattro anelli ufficiale degli Iron Maiden brandizzato "Powerslave Eddie" ad anticipare il tour 2016 a supporto del disco "The Book Of Souls".
The Great Frog, giunto alla sua 43° anno come di attività nella segmento della gioielleria alternativa di fascia alta, hanno prodotto una serie di quattro anelli in argento che saranno distribuiti nel corso dei prossimi 12 mesi, in collaborazione con gli Iron Maiden.
Il primo progetto della collezione, "Powerslave Eddie", prende il nome dalla mascotte iconica degli Iron Maiden dall'album "Powerslave" e riprenderà le linee di Eddie mummificato celebrato nel tour della band "World Slavery Tour" del 1984-1985. Sarà disponibile per l'acquisto dal 6 novembre.
Ogni anello sarà certificato e numerato dalla stessa casa di produzione The Great Fog che già in passato ha collaborato con gli Iron Maiden.
Qui di seguito il primo anello della serie: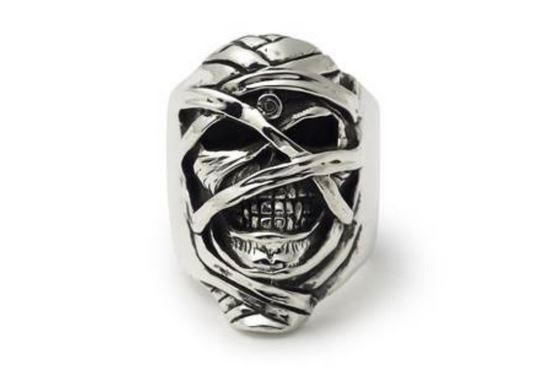 ---
Personalizza la tua Tshirt
t-shirtpersonalizzabili.it