SHOWCASE Ospita: The Red Carpet
La musica dal vivo al Rock'n'Roll Club Milano La musica dal vivo su ROCKNROLLRADIO.IT
---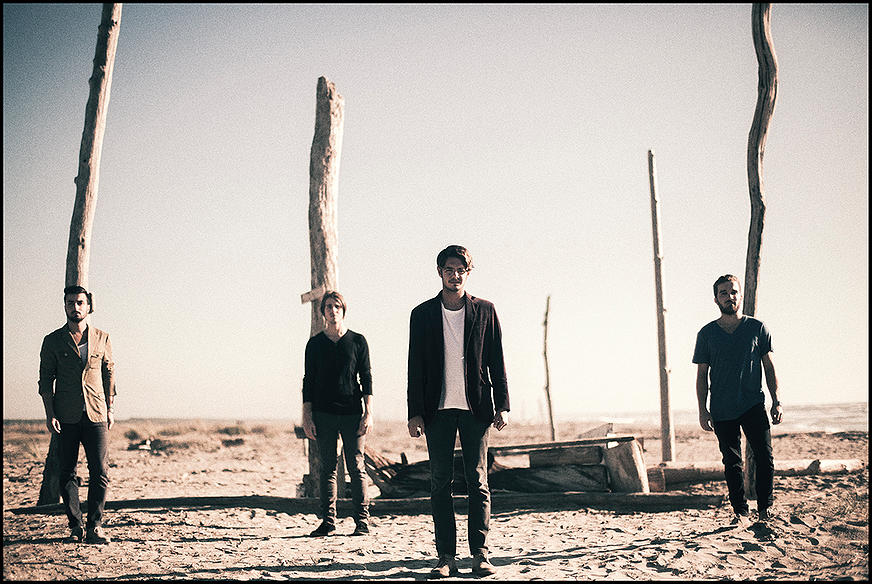 I The Red Carpet sono una band di 4 componenti con base in Viareggio, Italia.
Fondata a fine 2009 da Giacomo Di Luise (voce e chitarra), Francesco Bocconi (basso) e Federico Giannini (batteria), in seguito entra a far parte del gruppo anche Alessandro De Antoni (synth).
La band si ispira a gruppi della scena Indie/Alternative inglese e americana come The Killers, Muse, U2, Arctic Monkeys, White Lies…
Nel 2010 il gruppo inizia a lavorare al suo primo album, "All These Lights", prodotto da Francesco Catitti e registrato a Roma presso "8 Pounds Records" da Francesco Catitti e Helio Di Nardo.
Nelle dieci tracce che costituiscono l'album si individua da subito una potente componente elettronica che si mescola a sonorità ed atmosfere puramente alternative.
"All These Lights" è uscito nel Dicembre dello stesso anno per Nerdsound Records ed è disponibile su Itunes e nei negozi Feltrinelli e Fnac di tutta Italia.
Nell'autunno 2012 iniziano le produzioni del loro secondo album di studio, "The Price Of Greatness", sempre prodotto da Francesco Catitti e registrato in parte presso "The God And The Machine Studio" (Roma) e in parte presso "The Red Box Studio" (Viareggio).
Il 7 novembre 2014 esce "The Price Of Greatness" un full-length di 10 tracce: la band cercando di curare ogni singolo suono e cercando di esaltare l'importanza delle parole, è riuscita a dar vita ad un disco che coinvolge dal primo al decimo pezzo, trasportando l'ascoltatore attraverso storie di deserti e montagne solitarie; club londinesi e amori irrealizzabili; vecchi ricordi di una grandezza ormai perduta.
ECCO LA SCALETTA DEL CONCERTO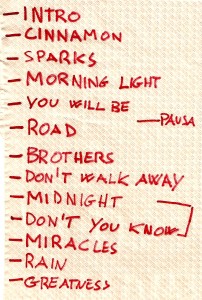 www.theredcarpetworld.com
facebook
---
Live @ showcase
Registrato al ROCK'N'ROLL CLUB
GIOVEDI' 08 Gennaio 2015