SHOWCASE Ospita: Codeina
La musica dal vivo al Rock'n'Roll Club Milano La musica dal vivo su ROCKNROLLRADIO.IT
---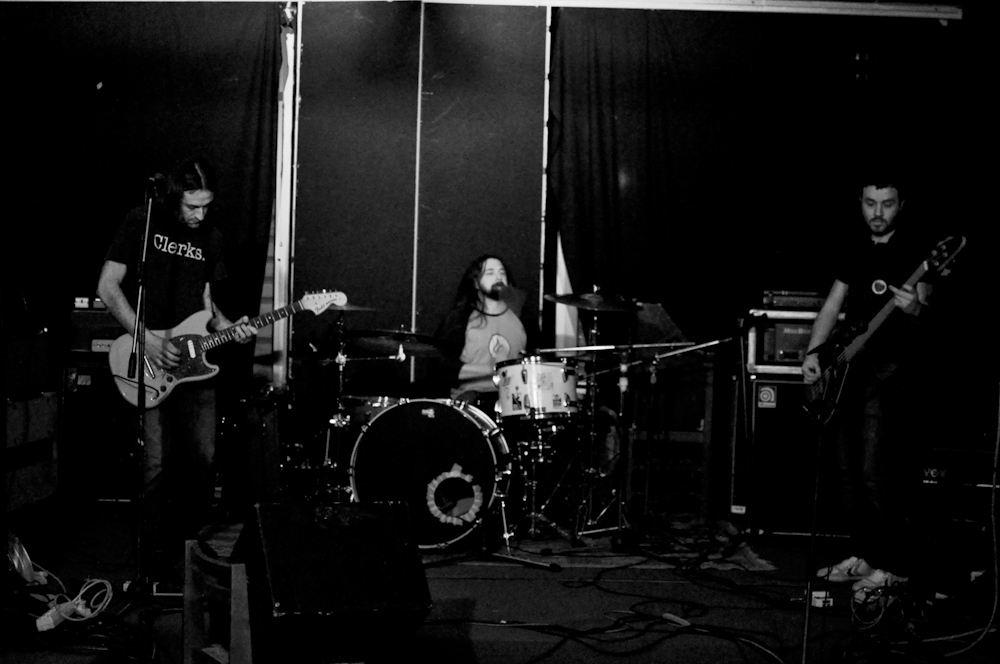 ---
I Codeina nascono nel 1998 da un progetto di Mattia (chitarra e voce), Emanuele (basso e cori) e Alessandro (batteria).
La band è di Arcore, in provincia di Monza Brianza, ed è proprio nell'hinterland milanese e brianzolo che il trio comincia a calcare i palchi e a far sentire la propria voce nei locali di musica live underground. Le influenze sono tante, dall'indie rock italiano più classico, agli Afterhours e i primi Verdena, alcuni arrangiamenti che ricordano i Queens of the Stone Age e riff che riportano agli anni '70 e allo stile dei Led Zeppelin.
Il primo demo risale al 2004, Cotidie Morimur.
Nel 2010 registrano il loro primo album, Quore. Hidalgo picaresco.
Nel 2014 è la volta di Allghoi Khorhoi.

Allghoi Khorhoi è il "verme mongolo della morte", un animale appartenente all'immaginario della tradizione popolare cinese e mongola, è un mostro mitologico che si nasconde in lunghi cunicoli scavati sotto il deserto ed attacca l'uomo con scariche elettriche o secernendo acido
---
I CODEINA su YouTube:
La scaletta del concerto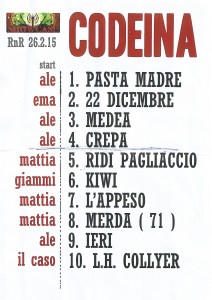 Live @ showcase
Registrato al ROCK'N'ROLL CLUB
GIOVEDI' 26Febbraio 2015

---